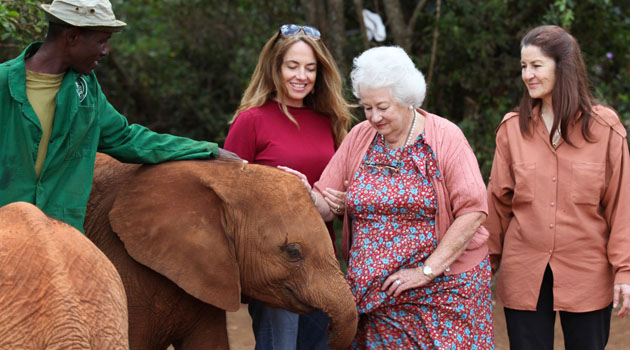 Image: The David Sheldrick Wildlife Trust
This month, the world says farewell to the matriarch of Elephant conservation in the world  Dr. Dame Daphne Sheldrick.  A conservation icon of repute, Daphne has impacted wildlife and conservation in Africa through founding of the charity, The David Sheldrick Wildlife Trust, in honour of her husband David Sheldrick, another wildlife conservation pioneer. The numerous orphaned animals she has raised are now living back in the wild.
In a moving tribute, this is what her daughter Angela Sheldrick who currently heads The David Sheldrick Wildlife Trust had to say after her passing,
"It is all very raw but I must share with you the passing of my incredible mother Daphne Sheldrick.  What an example she was to us all, and I feel blessed to have been able to call her my Mum because she was quite simply 'one of a kind'. She was a national treasure and a conservation icon. Daphne passed away the evening of the 12th April after a long battle with breast cancer, a battle she finally lost. Her legacy is immeasurable and her passing will reverberate far and wide because the difference she has made for conservation in Kenya is unparalleled. She will be sorely missed, but never forgotten, and this is what Daphne drew the most comfort from in her final weeks; knowing that her memory and work would continue with the tiny steps of baby elephants for generations to come and that the work that she pioneered has been able to achieve so much for wildlife and wild places throughout Kenya. She died knowing that she will continue to make a difference each and every day upon a land that she held so dear to her heart through the work of The David Sheldrick Wildlife Trust, thanks to a dedicated team she leaves behind. Daphne was fortunate to live long enough to preside over mud baths at Ithumba with well over 100 orphans, ex orphans and wild friends frolicking, and be able to say to herself, 'but for I'. What a gift she leaves us all with, as she really is a shining example of the finest of humanity. Thank you all for your love and passion and support." Angela Sheldrick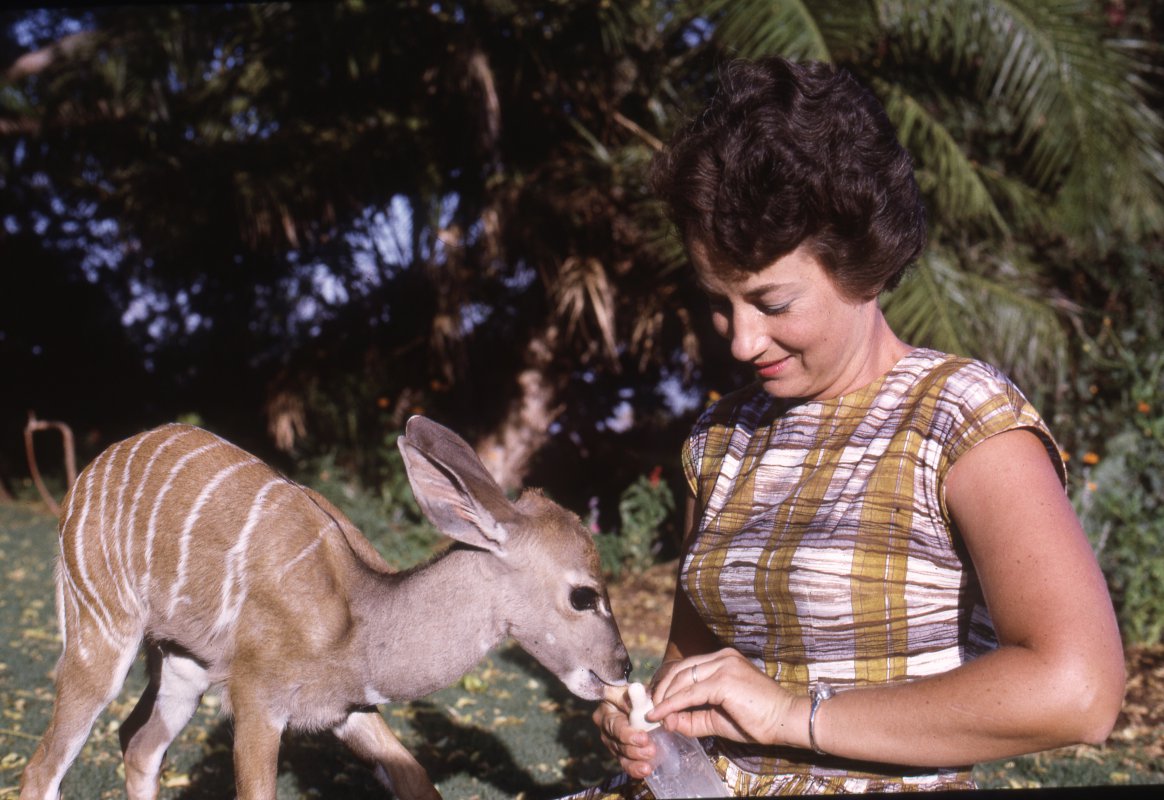 Image: The David Sheldrick Wildlife Trust
Quite remarkably, Daphne dedicated over 60 years of her life to the protection of Africa's wildlife and some of the world's most iconic and threatened animals. Having been born in Kenya in 1934, Daphne spent close to 30 years of her life working alongside her husband David, the founder warden of Kenya's largest National Park, Tsavo East. Together, they forged this unforgiving wild land into a protected space for Kenya's largest elephant population and all manner of wild species. On David's passing in 1977, Daphne founded The David Sheldrick Wildlife Trust and over the next 40 years, helped shape the world's understanding of elephants and rhinos and critically, she played a pivotal role in the protection of these species.
Daphne was the first person to successfully hand raise a milk dependent newborn elephant and rhino and this knowledge that Daphne shared has seen more than 230 orphaned elephants saved in Kenya, and countless other infant elephants in countries across Africa and India. Daphne lived alongside elephants and learned to read their hearts, much as they read ours — she understood their fragility, their intelligence, their capacity to love, to grieve, to heal, to support one another and she took those lessons to the global stage. In doing so, Daphne became a leading voice for elephants, driven by her belief that elephants, and other wild species, have a right to live a free and protected life — just like us.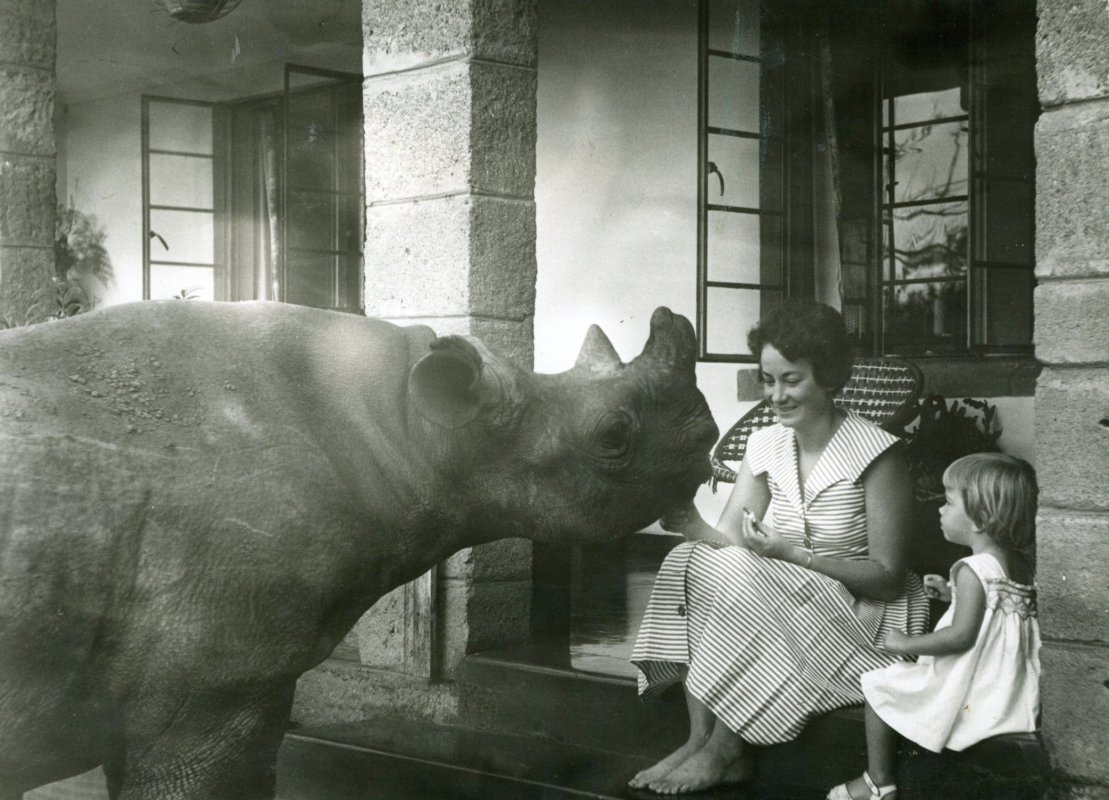 Image: The David Sheldrick Wildlife Trust
True to her enduring legacy, Daphne's life's work has featured in countless television programs, including the BBC's Elephant Diaries, 60 Minutes – The Orphanage, For the Love of Elephants and The Elephant Who Found a Mom among many others not to mention the numerous publications. Daphne's own writings have included 4 books and most recently her autobiography Love, Life and Elephants – An African Love Story.
As a testament to her achievements, Daphne Sheldrick was decorated by Queen Elizabeth II in 1989 with an MBE due to her dedication to conservation in Kenya. Following this, she was elevated to UNEP's elite Global 500 Roll of Honour in 1992 and was awarded an Honorary Doctorate in Veterinary Medicine and Surgery by Glasgow University in June 2000. In December 2001, Daphne's work was further honored by the Kenya Government, who presented Daphne with a Moran of the Burning Spear (MBS) followed by a prestigious accolade in 2002 by the BBC of their Lifetime Achievement Award. In the November 2005 issue of the Smithsonian Magazine, Daphne was then named as one of 35 people worldwide who have made a difference in terms of animal husbandry and wildlife conservation. In the 2006 New Year's Honours List, Queen Elizabeth II appointed Dr. Daphne Sheldrick to Dame Commander of the Most Excellent Order of the British Empire, the first Knighthood to be awarded in Kenya since the country received Independence in 1963.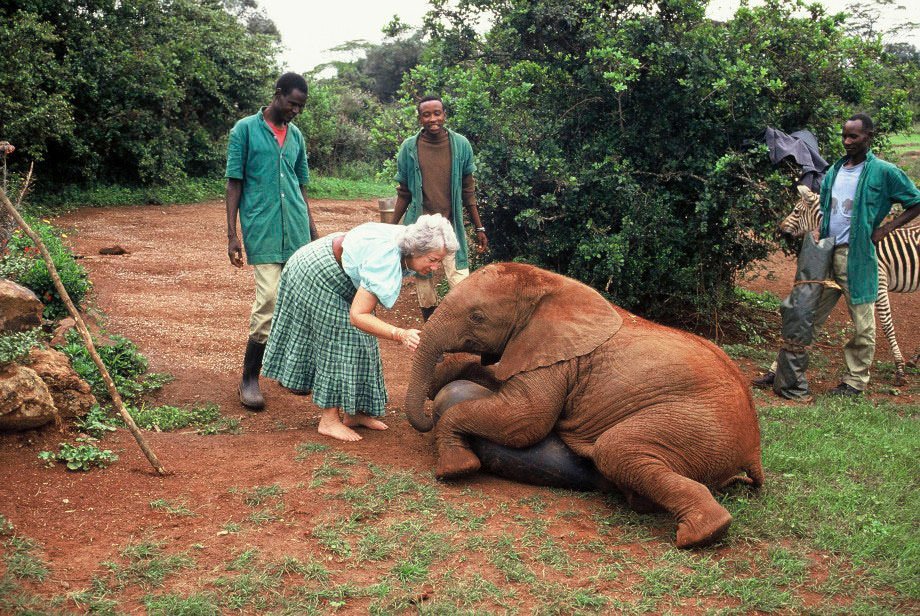 Image: The David Sheldrick Wildlife Trust
Daphne was happiest mixing specialist milk for elephants and antelopes, or caked in mud, but she never failed to speak up for elephants and to use her influence to better enhance the survival of individuals and the species as a whole. She possessed the strength, compassion, and wisdom of both an elephant matriarch and bull rolled into one – she would fight tooth and nail to save any wild animal, from a bush squirrel to a rhino, a dik-dik to an elephant, and often in the most difficult situations, physically and emotionally. In these hardest of times, Daphne's family, colleagues, peers, and supporters helped to fuel her.
Daphne leaves two daughters, four grandchildren, a family of now wild living orphaned elephants and a lasting legacy for wildlife conservation. Daphne gave her life to conservation and her knowledge and wisdom live on through the charity she founded.
A memorial fund has been established for those wishing to make a donation in commemoration and celebration of Daphne's life here.
Story credits: The David Sheldrick Wildlife Trust