The World recognizes a Kenyan Biologist and Vulture Conservationist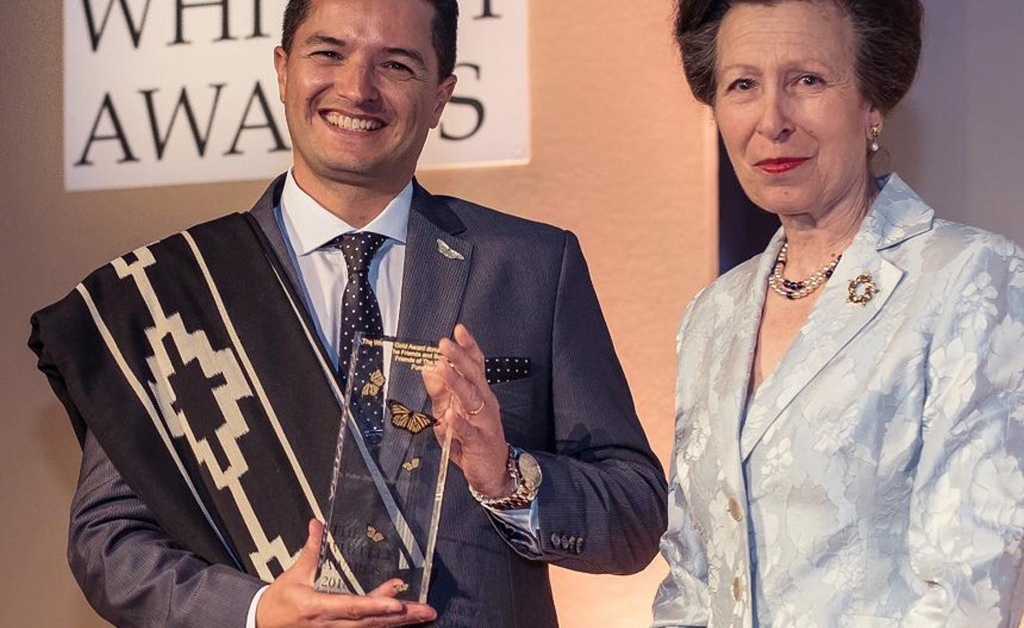 Munir Virani with UK's Princess Anne after receiving the Whitley Awards in London last Wednesday. | By JOHN MUCHANGI, @jomunji
A Kenyan biologist has won a Sh5.53 million award for conserving vultures, mostly around the Maasai Mara and the Serengeti. Munir Virani, a former cricketer,
received the Whitley Award which carries the funding in London last week. He joins Kenyans Shivani Bhalla, Paula Kahumbu and Dino Martins who have won the award in the past.
Virani says although vultures are important for the ecosystem as natural garbage collectors, they get all the bad press and are one of the most threatened groups of birds today.
"Vultures are often associated with the 'ugly betty' of the world, yet they are a vital part of our ecosystem and prevent the spread of deadly diseases," he said.
"Supporting the Maasai people to become the next generation of conservationists has been rewarding. Our project will continue to develop practical solutions on the ground, develop champions and tackle a landscape threat."
Virani is the vice president of The Peregrine Fund. He is working to preserve vultures in the Serengeti-Mara ecosystem. Virani first began his project in 2003 following the Asian Vulture Crisis, which led to the poisoning of 40 million vultures across South Asia, as a result of a now-banned painkiller and anti-inflammatory drug used in cattle.